Thailand is often referred as the Vegas of the East as it caters to all kinds of romantic fantasies – stunning landscapes, gorgeous beaches, ultra-luxurious resorts on the beach, delicious cuisines, blissful nightlife, and extravagant tourist attractions. There are so many places to visit in Thailand or romantic getaways in Thailand that you will never be bored or left out. A Thailand honeymoon gives you affordable lifestyle packages packed with luxury and exotic things to indulge in. We have listed some of the best Thailand honeymoon spots which feature in major Thailand holiday tour packages. This may not be the entire list but it gives you a fair idea of what to expect and where to go in Thailand.
Phuket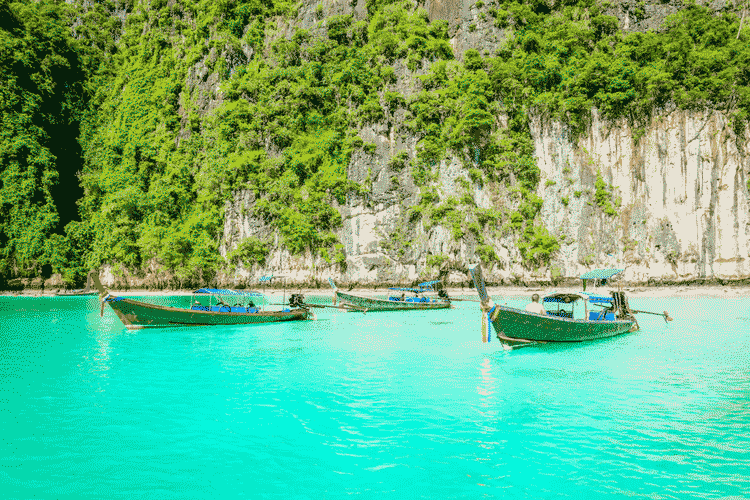 One of the most romantic spots in Thailand, Phuket is blessed with crystal clear water, palm-fringed coastline, picturesque scenery, and romantic getaways. Stroll or laze around the beaches of Phuket without compromising on your budget. The ideal duration for a honeymoon would be 2-3 days. Some of the best resorts here are the Baray Villa, Banthai Beach Resort & Spa, Andara Resort, and Villas. Some of the popular things to indulge in during your honeymoon are watching the renowned lady-boy show, indulging in a couple massage spa, scuba diving, attending parties on Bangla road, and taking the four island tour from Phuket.
Krabi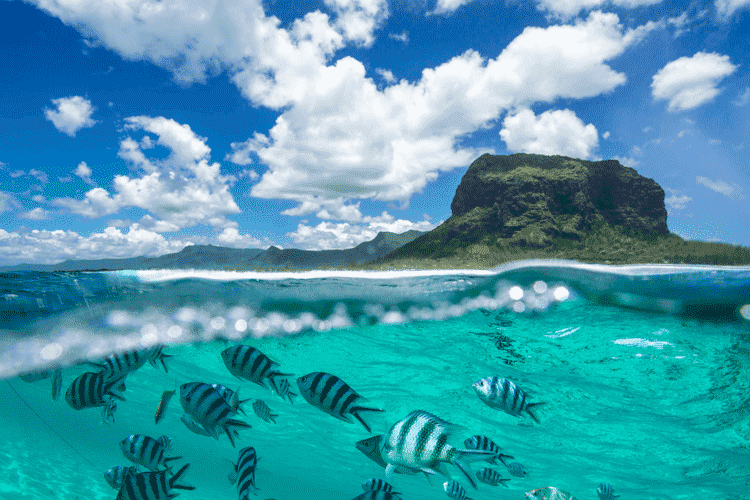 The group of 130 tranquil islands which offers the privacy and stunning backdrop in equal measure. This is one of the hotspot honeymoon destinations in Thailand. Krabi is blessed with picturesque landscapes, coral reefs, untouched beaches, and caves. Enjoy a wonderful bliss of love with the stunning sunset views as you browse through this beautiful destination. Ideal duration recommended is 1-2 days. The best honeymoon resorts include the Centara Grand Beach Resort & Villa, the Aonang Clidd Beach Resort, and the ultra-luxurious Phulay Bay, which is a Ritz Carlton Reserve.
Koh Samui
One of the dramatic romantic destinations in Thailand popularly known for its full moon parties, some of which continue till early morning dawn. If you are a party animal, and you want to make merry on the sands, then this is the place to be. The ideal duration for a honeymoon recommended is 1-2 days. The best honeymoon resorts are Four Seasons Resort, Buri Rasa Village, and the Kala Samui. Other popular attractions include the Big Buddha shrine, the gorgeous Namuang waterfalls, visit the Ang Thong National Marine Park and indulge in kayaking and snorkeling beside checking out the awesome marine life and species.
Hua Hin
Hua Hin is home to numerous beach-facing resorts and offers a great romantic ambiance across all budgets. It also houses a spectacular golf resort that is laid by the sea. The ideal duration of stay should be 2-3 days. Some of the best resorts that would enhance your stay are the V Villas Hua Hin, Devasom Hua Hin Resort, and Anantasila by the Sea. Other popular attractions include visiting the Sam Pan Nam floating, Khao Sam Roi Yot National Park (check out the unique caves that are formed by sandstones), Cicada Market Cha-am, and Spa Patcharapat. You can also indulge in a romantic boat ride to the nearby islands or try watersports or fishing with your better half.
Chiang Mai
With its gorgeous high range mountains and tribal villages, Chiang Mai is one of the best honeymoon destinations in Thailand. There is abundant greenery everywhere which adds to the freshness of this place. The ideal duration of stay should be 2-3 days. Some of the popular resorts include the Dhara Dhevi Chiang Mai, Puripunn Baby Grand Boutique Hotel, and Zensala Resort. Some of the popular things to indulge in are the night safari in the Doi Inthanon National Park and visiting Wiang Kum Kam.
Bangkok
It is often referred as the shopper's paradise. Affordable prices, plenty of variety and choices on display makes it a hotspot shopping destination. Apart from that, you can indulge in a romantic cruise or a candlelight dinner in one of the restaurants in Bangkok. The ideal stay recommended is 3 days. Some of the best resorts to stay are the Siam, Ariyasomvilla, and Casa Nithra. You can also visit other tourist attractions like the temple of the reclining Buddha, the grand palace, and other Buddhist temples.
Koh Lipe
A Hidden jewel in an undiscovered island, Koh Lipe features lush green rainforest blossoming with fauna all the way. Blessed with stunning coral reefs and dazzling white beaches. You will find budget, standard and luxury accommodation in Koh Lipe depending on your budget. One of the undiscovered honeymoon destinations that offer privacy and the romantic ambiance which couples always look out for.
---
---
Similan Islands
Placed 84 kilometers away from Phuket, the Similan Islands are one of the exquisite sights in Thailand. It is open only for 8-9 months in a year i.e. Oct to May generally. Blessed with white-coral-sand beaches, huge boulders, low-lying formations surrounded by a thick forest, the Similan Islands are not as popular as other honeymoon destinations in Island, but if you are looking for a secluded place with spectacular natural beauty, then this place would cover your requirement. One of the things which you should not miss out during your stay here is checking out the rich underwater marine life. This destination is one of the ideal diving spots in Thailand.
Koh Phangan
For couples looking for an exclusive and secluded spot, Koh Phangan offers you just the right environment. Ideal for the cozy cuddles with its romantic ambiance. With upscale resorts to bungalows available, you will definitely be spoilt for choices. The nightlife is pretty decent and worth a try. You can enjoy lazy sunbathing on the pristine beaches of Koh Phangan or indulge in a couple Thai massage to rejuvenate your senses. There are beautiful lakes and waterfalls in the interiors of the island. Another popular attraction which you should not miss out is the Sadet-Ko PHA Ngan national park.
Each destination in Thailand offers you a trip of a lifetime with its unique ambiance, beautiful natural surroundings, and popular tourist attractions. Every place just oozes romance and due to its budget-friendliness and several adventure options, many people opt for this exotic destination. Ask our travel expert for the best Thailand honeymoon tour package.