Being a popular tourist spot, Thailand seems to be swarming with tourists at all times. The destination being budget-friendly and catering to all genres of travellers has always been the top choice in Asian destinations for holidaymakers. This lovely tropical Asian destination no doubt offers a plethora of tourist attractions, nature experiences, and recreational activities. However, its popular tourist hotpots seem to be bursting at the seams with tourists. In case you have Thailand on your travel bucket list but aren't too keen on spending your time amid tourism chaos, you can venture out into these unspoilt Thai destinations that are still unhindered by the woes of tourist boom.
Best Undiscovered & Hidden Spots in Thailand
Koh Lipe

Cast away from the southern shore of Thailand, Koh Lipe boast to be the only inhabited southernmost Thai island in a cluster of uninhabited remote islands called as the Adang-Rawi Archipelago. Located in the Strait of Malacca, the island lies in close proximity to Langkawi in Malaysia. Koh Lipe's lush green landscapes, pure white sandy beaches, and clear aquamarine waters give you the revitalizing beach getaway minus the bustling crowd which is unavoidable in well-known beach destinations of Thailand.  Koh Lipe offers Sunrise Beach, Sunset Beach and Pattaya Beach – three gorgeous beaches for you to spend barefoot moments in relaxing ambiances. Its crystal clear water is an ideal spot for diving zones to discover the kaleidoscopic realms of the underwater world.  Check out the walking street for charming restaurants, shopping areas, and massage salons.
Hua Hin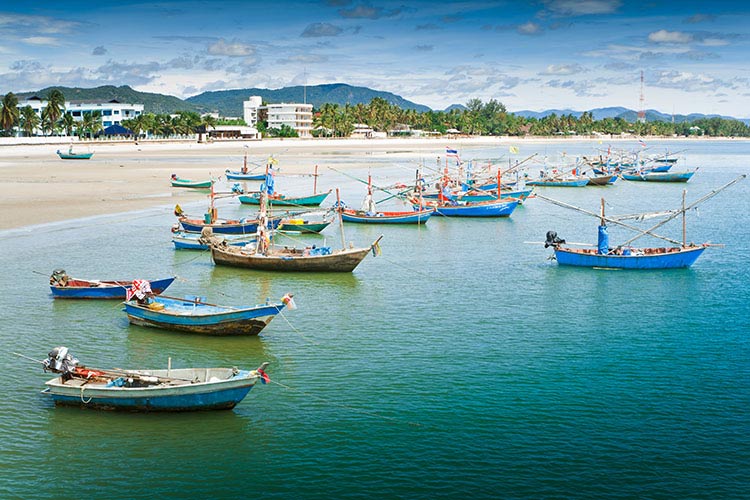 Thailand is always linked to beaches and dynamic cities. But there is so much more to explore in Thailand. For instance, how about spending some days at the vineyards of Hua Hin. Yes, you read that just right. Unknown to many, Thailand is a destination rich in winemaking – both red and white wine and has wine growing regions in the north as well as south Thailand. Hua Hin is one of the places to visit in Thailand that specializes in grapes production and winemaking. The Monsoon Valley vineyards tucked in the rolling hills of Hua Hin is the largest winemaking region in Hua Hin – a must visit for wine lovers. A tour of the estate lets you experience the fresh, green vistas and an insight on winemaking techniques and procedures as well as a tasting tour. Wines produced in Thailand are labeled as "New latitude" wines.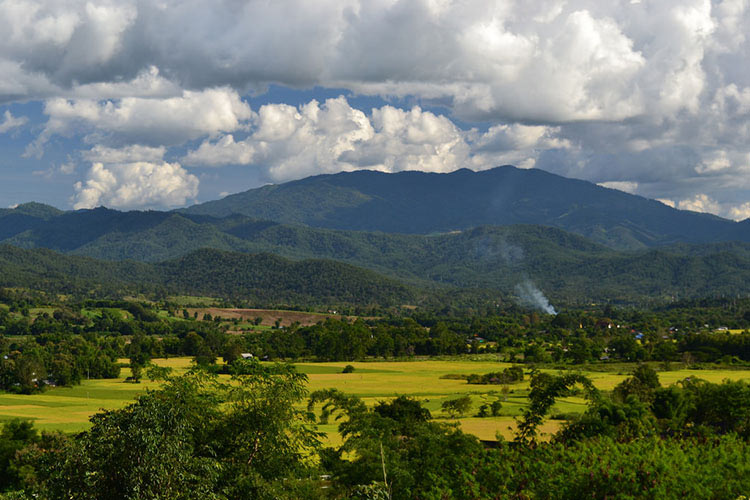 Located near the Myanmar border, Pai is a quaint hilly township ideal for backpackers and those who love trekking in unspoilt nature. This relaxed town has recently popped up on the global tourism radar and still has a long way to go before it starts swarming with tourists. Pai offers you a beautiful collection of verdant hills, gorgeous waterfalls, and hot spring pools. One of the must visit Thailand tourist attractions here is the Pai Canyon where you can enjoy a refreshing nature hike and enjoy stunning vistas of the town and its surroundings. Pai has an impressive assortment of guesthouses, luxury spa resorts, markets, restaurants and souvenir shops. Don't forget to spend your time at the famous Wednesday Market and stack up on some local souvenirs while you are in Pai.
Pai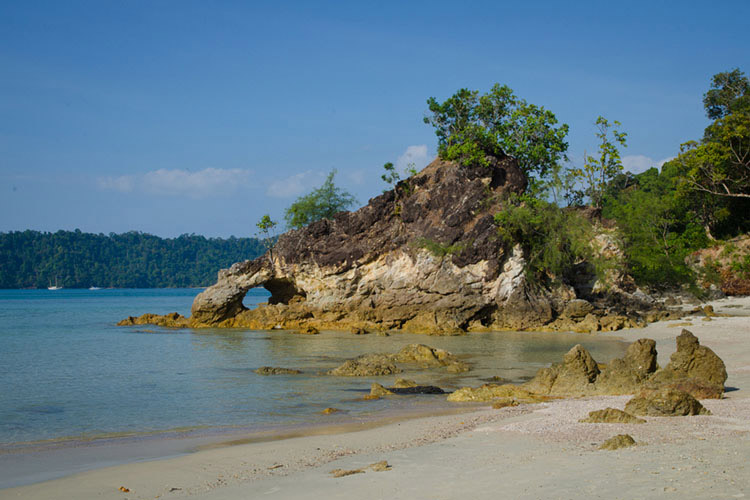 Looking for sheer solace? A beachside with no crowds and frenzy full moon parties? Then head to Koh Phayam. Here the beaches are empty, the nights still and starry accentuated by sounds of nature and nothing else. The sky and sea are blissfully blue and you can enjoy simple joys of a laid-back life. Set in the Andaman Sea, Koh Phayam is a tiny remote isle just 10 km long and 5 kms wide with scarce population and tourist hoarders. It is one of the few Thai islands that are still unaffected by tourism boom in Thailand. While the roads are narrow and crude suited only for motorbikes, there are few developments in terms of accommodation and restaurants on the island. Koh Phayam is the perfect answer to the question "where to go in Thailand for an 'off the grid' experience?" While on the island, take some time to go kayaking in the mangroves and discover the rich and diverse animal and bird life in Koh Phayam.
---
---
Koh Khang Khao
Ever imagined being deserted on a secluded island? Well this Thai island sounds like the same experience except you wouldn't be scared of being alone; it would be one of the liberating experiences of your life. And you need not be alone on this island. This Thai isle is a perfect spot for romantic interludes or a tranquil vacation with your loved ones. Located in Laem Son National Park, Koh Khang Khao is a small untouched island near to Ko Phayam. A 30-minute long tail boat from Koh Phayam takes you to this island where you can either go exploring the sequestered vision of true natural beauty or gear up for an extraordinary underwater adventure on a scuba diving or snorkeling trip.
Chiang Kham
You have certainly heard of Chiang Mai and Chiang Rai in Thailand. Time for you to discover Chiang Kham – a beauteous countryside located in the northeast of Phayao Province in Thailand. The region is covered in serene lush mountainous landscapes and is home to Phu Sang National Park which is shrouded in rare vegetation, pristine waterfalls and limestone caves. Adventure junkies can gear up for a day of trekking at these mountains. Enjoy the simple life by taking a refreshing bicycle tour of the town and exploring the beautiful temples, lush rice paddies and vivid blend of ethnic Tai Lue traditions and culture.
Whether you are planning your first trip to Thailand or you are coming back for more of Thailand experience, these hidden gems will fit perfectly for your holiday. Offering an offbeat vibe with friendly Thai warmth, these unique places let you take a relaxing detour from the obvious things to do in Thailand. The reason for many tourists preferring the usual Thailand sightseeing and popular spots is that they feel that if they miss these Thailand points of interests, their vacation will not be complete. This is why Bangkok, Phuket, Pattaya, and Krabi still get swarmed by tourists year after year. But wanderers who would like to try offbeat experiences and  love to go to extraordinary places in search of a new adventure will definitely give these Thai destinations a try. So enjoy while it lasts! And if you need to transcend into a deeper relaxing mode, then check out these Thai spa centres.