Thailand is not the most popular family holiday destination. However, you would be surprised to know that Thailand is extremely kid-friendly. The people of Thailand are warm and adore kids. People who have visited this country with kids would tell how they were able to enjoy a delicious Thai dinner while their kids were entertained by the staff. Plus, there are several places to see and things to do that children would definitely love. Once you have received your Thailand visa from Dubai, Oman, India or any other country you are residing at, it is time to check out the places that you can visit in Thailand when you are travelling with your kids.
 Best Kid-Friendly Places in Thailand For your Little Ones to Have Fun
Bangkok
Bangkok would be the last place in your mind if you are considering a family holiday in Thailand. Although it is a popular destination amongst singles and couples, there are several things that you can do in Bangkok as a family. Right from fun theme parks to adventurous safaris, there is no dearth of things that kids will love in this capital city of Thailand. Kidzania, Ice Skating, Funarium, Children's Discovery Museum, Snow Town, etc. are some of the places that young kids would love. On the other hand, there are Lazgam Lazer Game, Flight Simulator, Wakeboarding at Tako Lake, etc. for older kids. The open safari and marine park where you get to see animals and birds roaming freely in a lot of open space. Apart from this, you must also visit Dream World where you and your kids can enjoy roller coasters, water rides and snow rides. Siam Ocean World and Flowhouse are also great places to visit with kids in Bangkok.
Chiang Mai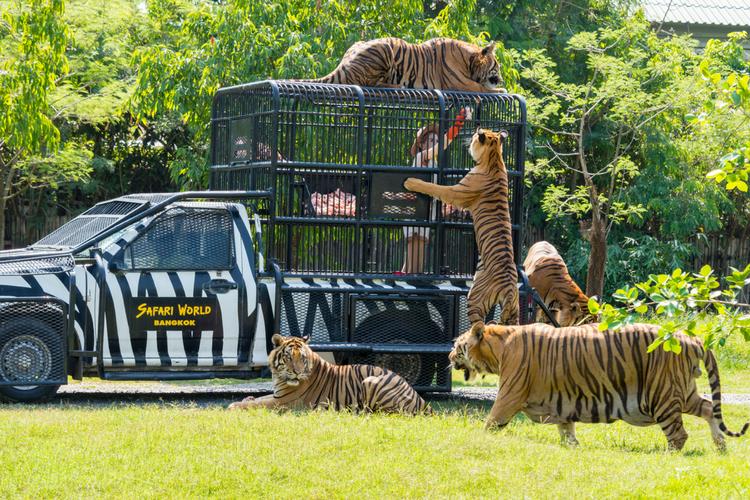 If you find Bangkok to be too fast and crowded for a holiday with kids, travel to the northern part of the city to visit the beautiful and laidback city of Chiang Mai. While the beauty of the place would urge you to take walks and go sightseeing, there are several activities here that would keep your kids happy and entertained. Everyone who has ever visited Chiang Mai would definitely recommend a visit to the Elephant Sanctuary which is home to elephants that have been abused or exploited for tourism or places like circuses and logging industries. Here, your kids would get to interact with these elephants and indulge in some meaningful activities like feeding and bathing them. Apart from this, Siam Insect Zoo, Tiger Kingdom, Night Safari, Bua Tong waterfall, Art in Paradise Museum, Huay Tung Tao Lake, Chiang Mai Zipline Tour, Elephant Poo Poo Paper Park, etc. are some of the places in Chiang Mai that make it worth a visit when you are vacationing in Thailand with your children. If you have older kids, you can take a Thai cooking class in the city.
---
---
Ko Lanta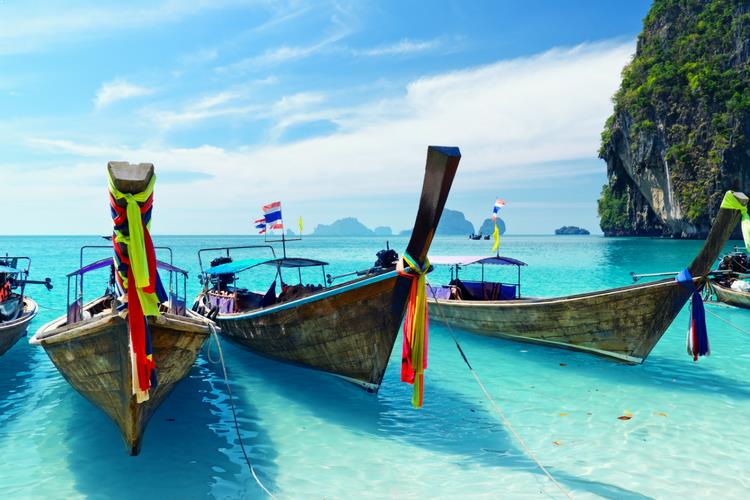 Kids, especially the younger ones, love open spaces where they can run around and the beaches of K Lanta Yai would give them ample opportunity to do just that. Ko Lanta is an island on the krabi Province and is a great place for kids. This island has around nine pristine beaches where kids could run along, make sand castles and even go for a swim as the place has shallow waters and hence safe. If your kids are over 10 years of age, you can all go diving at Ko Lanta which is considered to be the best place for diving in Thailand. Apart from seeing the colourful reefs, fish and turtles, you can also see Nemo (clown fish) while diving. Koh Lanta National Park and Khlong Jark Waterfall are two places you must definitely visit on this island. If you want to explore more, take a boat ride and visit the nearby islands of Koh Phi Phi Islands, Koh Rok, Koh Kraden, Koh Chrek, Koh Ngai, Koh Mook, etc. for their breathtaking views, clear waters, unique coral reefs and abundance of aquatic lives. Koh Phi Phi is also a great place for snorkelling which is unavailable at Koh Lanta.
Phuket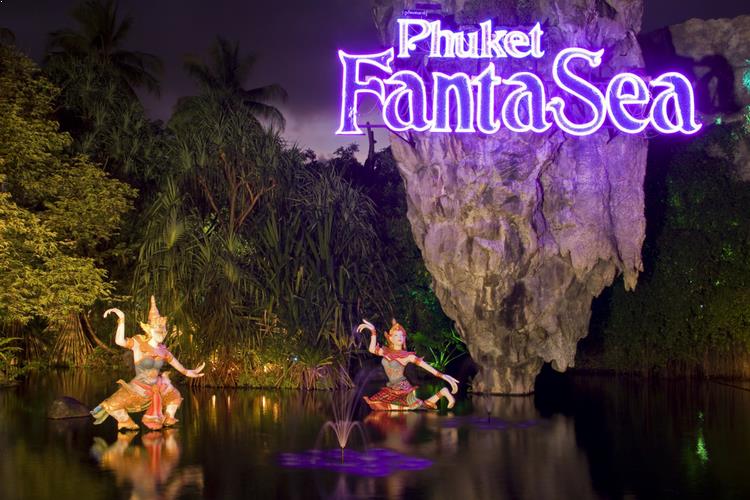 Phuket, like Koh Lanta, has some amazing beaches and is quite popular as a family holiday destination. This place has some great resorts with amenities like pool and kids' play area, making them perfect for families. However, you do not have to stick to just beaches and your hotel to have fun while in Phuket. On the other hand, there are some great things you can do here to have fun. Children as well as adults would definitely love to visit the Trick Eye Museum where there are more than 100 scenes designed with the French trompe-l'oeil method to deceive the eye, putting you in several hilarious situations. The Baan Teelanka is an upside down house where all the furnishings are on the roof, giving you the opportunity to take some great photos of your family. Some other places that your kids would definitely love in Phuket are Dino Park (where you can play mini golf), Phuket FantaSea Show, Flying Hanuman Phuket, Phuket Aquarium, Phuket Bird Park, Gibbon Rehabilitation Centre, etc. Those who love adventure should go for the game of 30 minutes to Escape where you are locked in a room and are given several clues with which you have to escape the room in 30 minutes. The Sea Canoe Tour is great for people who love nature.
---
---
Hua Hin
If you want to have a low profile holiday, Hua Hin is the place to visit. Back in the days, it was a summer retreat for the royals, and hence has an aristocratic air to it. The place has some of the most stunning beaches where you can swim, indulge in water sports or just simply unwind and relax. Apart from this, there are several things and places you must definitely see while visiting Hua Hin. The Hua Hin Railway Station is a landmark and a popular tourist spot. It was built by King Rama VI and is an iconic building. The Royal Waiting Room and the exhibit steam engine are its major features. Also, do take out the time to explore Roi Yot National Park and Pala-U-Waterfall for its exquisite beauty and lots of fun too. Hua Hin is also home to water parks like Mountain Water Park and Vana Nava where you and your family would have a great time. One thing you must not miss when in Hua Hin is the night market for its general vibe and especially for the delicious street food.
With so many family-friendly Thailand tourist places, it is surely a place you must consider when you are planning your annual holiday. The locals are really warm, and they love children. Albeit the image of Thailand as a holiday destination for adults, you would definitely have a great holiday with your kids in this lovely country of Southeast Asia.
---
---