Cruises to Cabarets- Top things to do in Pattaya for Bachelors
Thailand is one Asian destination that offers countless experiences for all genres of travellers. It is popular as a family destination as well as a backpacker's paradise. Many of the visitors to Thailand are youngsters and bachelors who wish to experience most out of life before they settle down. What they search for are adventures and quirky experiences. Well, Thailand has its own version of Las Vegas – Pattaya which has its own assortment of unique experiences. If you are looking for some carefree fun, Pattaya is the place to visit in Thailand.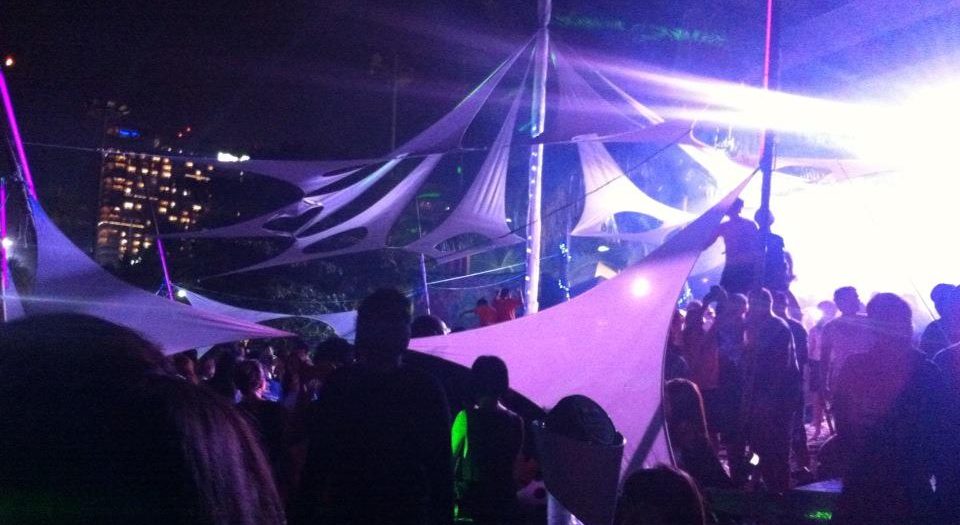 1.Party the night away at Pattaya's famous beach parties
Pattaya is a party lover's haven. The city's beaches are a hotspot for insane night parties teeming with a lively crowd and an electrifying ambiance. Combined with an assortment of food, drinks, booze, foot tapping music and gorgeous sunsets on the beach, you could just dance away like there is no tomorrow.
---
---
2.Watch a ravishing cabaret show
Other than Paris, perhaps Pattaya is the only other city in the world famous for its cabaret shows. The cabaret shows in Pattaya are equivalent to the grandeur and splendour of Paris's famous cabaret shows, but there is a twist in it. Pattaya's cabaret shows are specifically performed by ladyboys. And if you are not aware of that fact, you could find it quite hard to believe that the dancers sashaying to the music are not women. The most spectacular shows in Pattaya are the evening Alcazar show, Tiffany and Colosseum show. This is one of the 'been there, done that' things to do in Pattaya for bachelors.
3.Gear up for adrenaline rushing adventures
Pattaya's gorgeous coastline, lush landscapes, and clear emerald waters also make it an apt destination to experience some adrenaline pumping adventure sports amid breathtaking surroundings. In fact, Pattaya is the outdoor adventure hub of Thailand. You can try your hand at some extreme hair-raising adventure sports right from skydiving to bungy jumping. Presently, Pattaya is the only place in Thailand where you can go skydiving. Not willing to plunge down to the earth? No worries, there is plenty of action for mild adventurers. Gear up for ziplining, slingshots, fly boarding, and parasailing. Water lovers can head to Pattaya Coral Island to spend an exhilarating time doing Scuba diving, snorkeling, and underwater walking.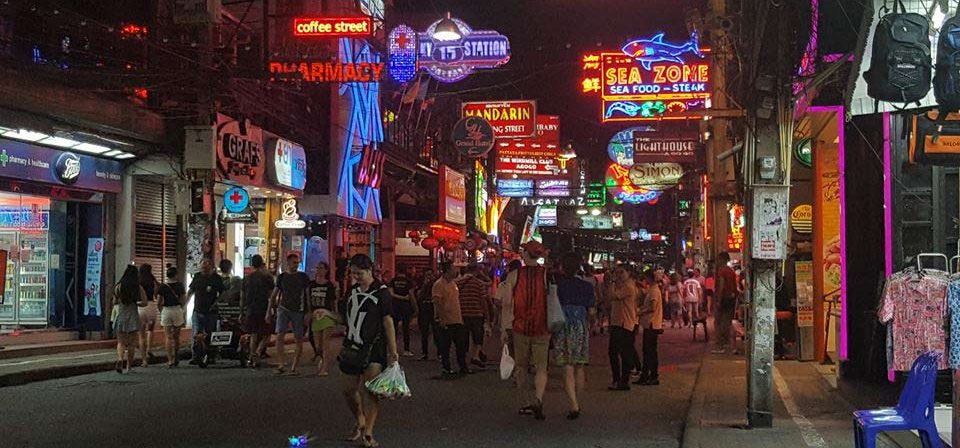 4.Go Bar-Hopping at Walking Street
Take a stroll down the Walking Street which is one of the busiest and lively streets of Pattaya. The verve is simply stimulating as the crowd swells after sundown and the street lights up in a multitude of neon lights. This 1.5-kilometer street stretching from the southern end of Beach Road to the Bali Hai Pier is dubbed as the entertainment district of Pattaya famous for nightlife teeming with go-go bars, seafood restaurants, street food markets, massage parlours, beer bars, and nightclubs hosting late night events. A word of caution though before venturing down the street as it is also a shady area in Pattaya and you can come across many scenarios that can cause a cultural shock. Just chill, and enjoy a night filled with drinks and entertainment.
5.Enjoy sundowners from Pattaya's Rooftop Bars
Looking for an evening to relax and stay away from the bustle of the city? Chill at the amazing rooftop bars and lounges of Pattaya. Pattaya is known for its gorgeous sunsets and what better way to experience it with your favourite drink, melodic symphonies, and good vibes. Watch the golden orb paint the sky in unusual hues of pinks, reds, and ambers before it dips into the Gulf of Thailand. As you relax in a nonchalant surrounding, delve into delectable food and a fine collection of liquors. Some of the most popular rooftop hangouts to checkout are D.I.B Sky Bar, Horizon Bar, Sunset Lounge and The Roof Sky Bar. This is also a great way to catch a break before the sky turns pitch black and the ambiance gets engulfed in the vibrant nightlife of Pattaya.
6.Groove on the dance floor!
The nightlife of Pattaya is something you can't miss even if you want to on your Thailand trip. The zealous vibe, array of food and drinks and the zealous crowd, dazzling lights, wild music, and entertainment is what makes Pattaya renowned for its nocturnal madness. Pattaya is jam-packed with DJ clubs, discotheques, bars, and night lounges and you can have a gala time dancing the night away. The hippest and happening nightspots are Soi Beach Road, Soi Buakhao and Jomtien Beach. Pattaya is also home to some of the grooviest discotheques and DJ clubs in Asia. Check out The Pier, Mixx Discotheque Club, Club Insomnia where you can dance to high-voltage music till the crack of dawn. It is a great way to have endless fun and carefree time in Pattaya.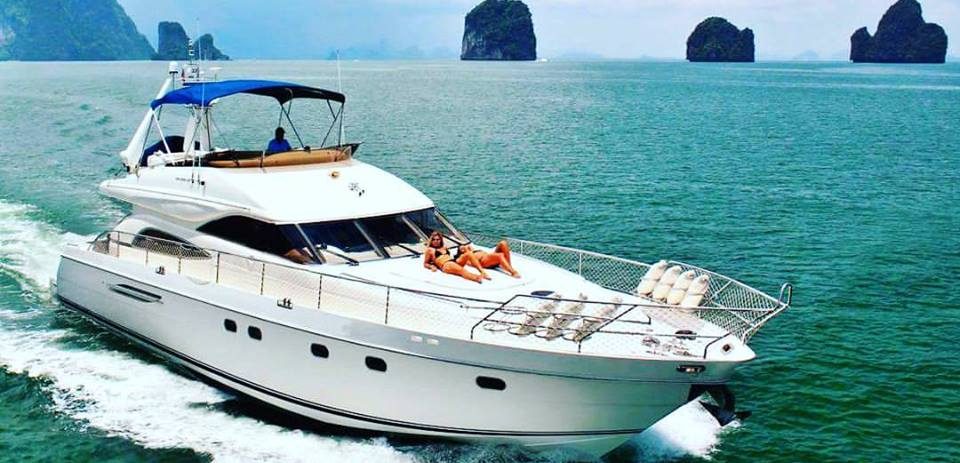 7.Set sail on a private cruise party.
If you are feeling the urge to splurge a bit and have an extraordinary party experience in Pattaya, then sign up for a private boat cruise party. Here's every bachelor's vision coming true – standing on the deck of a luxury yacht, sipping on expensive champagne and surrounded by bikini-clad models. On the Yacht party, you get to sail on the Gulf of Thailand and witness its tranquil, serene beauty.  While a yacht party in western countries might cost a bomb, an experience in Pattaya is way cheaper and affordable. It's the idyllic way to enjoy life – Chill, relax and party hard! If you feel adventurous, you can also dive into the waters and splash around.
If you felt that Thailand is mostly a romantic destination and there isn't much to explore for solo travellers, you are very much mistaken. Most of the travellers to Thailand are bachelors who want to explore the world on their own. Pattaya also is a boy's paradise as it has an array of wickedly notorious attractions and plenty of places to visit in Pattaya for bachelors are not preferred by families and couples. It is the most sought destination to host bachelor parties. So for the bachelors who are looking for a crazy adventure before settling down, a visit to Pattaya should be on the cards! If you are in Dubai and are unsure on how to proceed with your bachelor getaway, get in touch with a Thailand travel expert who would guide you regarding Thailand packages in Dubai and also about how to deal with Thailand visa.